April 01, 2019
A new Union Joint is Coming to the new Little Caesars World Headquarters Campus Expansion in The District Detroit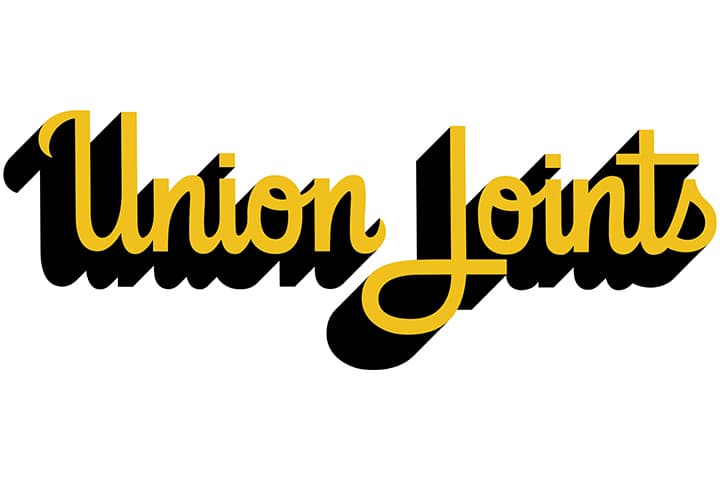 Union Joints is proud (and pumped) to announce that a Union Joints restaurant will anchor the new Little Caesars world headquarters campus expansion at the corner of Woodward Avenue and Columbia Street in Detroit. The 14,000 square-foot space along Woodward Avenue at the new Columbia Street retail destination will feature a second-floor patio that faces Comerica Park on the second level.
"We've always been drawn to buildings that provided something you just couldn't replicate, and this location—with the Fox and Fillmore as bookends, Comerica Park on its front porch near Little Caesars Arena and Ford Field—is absolutely unimaginable," said Curt Catallo who owns Union Joints with his wife Ann Stevenson and Managing Partner Erich Lines.
Ann Stevenson, Union Joints' designer, has been working with Tamas von Staden of von Staden Architects to execute the vision for the multi-level undertaking. The space also features an interior mezzanine and an alley-access pickup window.
"We're thrilled that this project is our group's first foray into new construction," said Stevenson, adding, "I couldn't imagine a better corner in which to occupy such a clear expanse space full of multi-activations."
"All aspects of The District Detroit are being carefully designed to create a dynamic mix of spaces and activities that provide options for everyone," said Travis Arbogast, Vice President of Development at Olympia Development of Michigan. "Adding Union Joints to this very special location in the new Little Caesars headquarters campus expansion along Columbia Street will provide guests an experience that they cannot get anywhere else."
Read more here.
About The Union Family of Joints
Union Joints is an independent restaurant group that was born in 1995 and has grown to own and operate nine unique locations: The Clarkston Union, Union General Store, Union Woodshop, Vinsetta Garage (with partner KC Crain), Fenton Fire Hall, Pumphouse Custard, Honcho, Gran Castor and Bunkhouse Burgers. The Clarkston-based company currently has over 800 dedicated folks on staff and serves a ton of the most-macked Mac & Cheese.
About The District Detroit
The District Detroit is a dynamic urban destination in the heart of Detroit. One that includes something for everyone—a dense neighborhood experience with a variety of developments alongside Detroit's premier sports and entertainment venues. Connecting downtown Detroit to growing nearby neighborhoods such as Midtown, Corktown and Brush Park, The District Detroit is having a dramatic economic impact on Detroit and is a driving catalyst of the city's remarkable resurgence. The District Detroit represents $1.4 billion in new investment to Detroit including the new Little Caesars Arena, Mike Ilitch School of Business at Wayne State University and Little Caesars world headquarters campus expansion. Additionally, new office, residential and retail spaces will continue to add momentum to Detroit's amazing comeback for years to come.