December 06, 2022
TONIGHT at 6pm: Attend the District Detroit CBO Meeting #2 at Cass Tech HS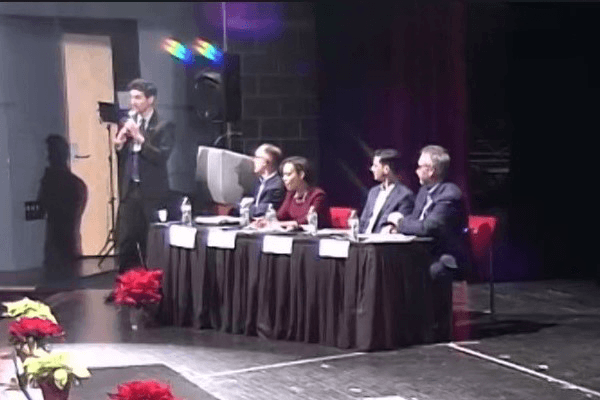 We are looking forward to your participation at the next CBO meeting on Tuesday December 6th at 6pm. At that meeting, 2 representatives to the Neighborhood Advisory Council (NAC) will be elected by Impact Area Residents.
While there is the option to attend this meeting either in-person or via Zoom - only Impact Area Residents attending in person at Cass Tech High School on December 6th will be able to vote for the NAC representatives.
You can view the Impact Area Map below to determine your eligibility to participate in the NAC election.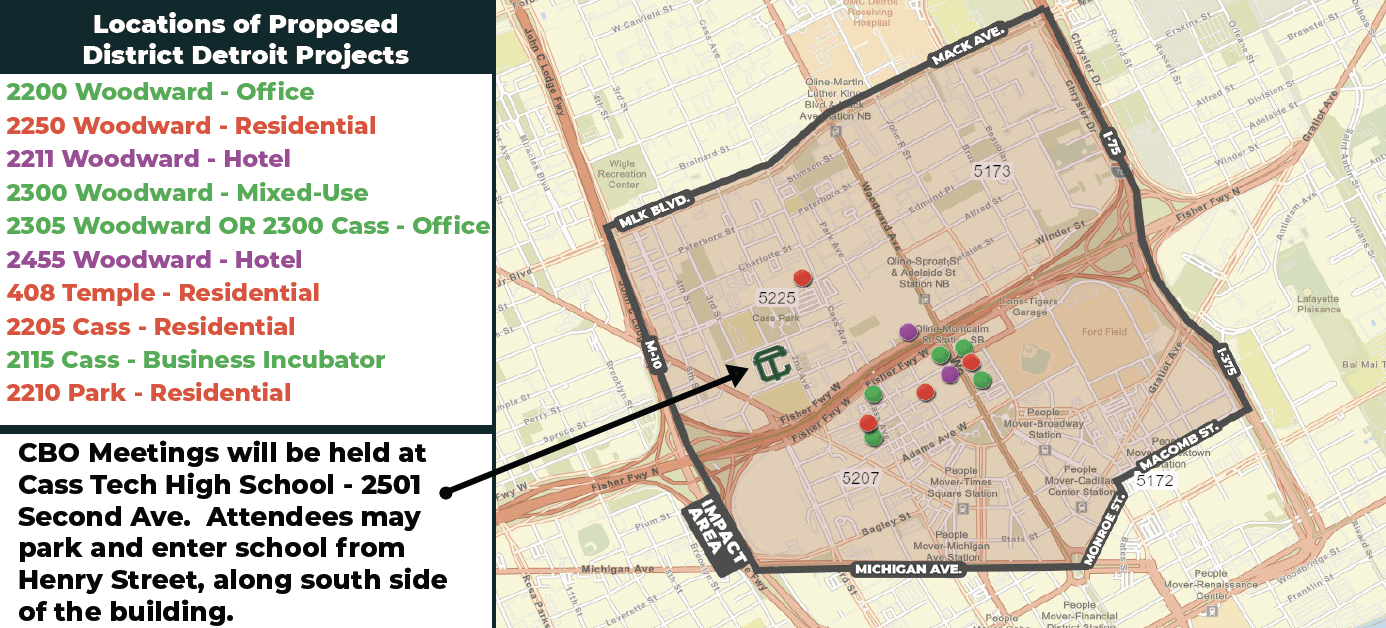 Meeting Registration Details
Please register in advance for the public CBO meetings - after registering, you will receive a confirmation email containing information about joining the meeting either over Zoom or in Person
In person meetings will be held at
Cass Technical High School Auditorium: 2501 Second Ave. Detroit, MI 48201
Parking is available along Second, Ledyard, and in the school parking lot accessible from Henry and Second.