FOX THEATRE

The Fox Theatre opened its doors on Sept. 21, 1928, and continues to be one of the most iconic theaters and music venues in the world. The venue was declared a National Historical Landmark in 1989 following a $12 million restoration project by the Ilitch family, who purchased the Fox Theatre in 1987. To this day, Detroit's crown jewel provides generations of Detroiters countless memories as one of the most elegant theaters in the world while displaying its versatility in hosting hundreds of events per year. Seating capacity is 4,831, and the stage is 130 feet long wall-to-wall.
Private Event Details & Locations
Parking

A variety of parking options are available via Olympia Development to suit your event needs. Dynamic pricing applies depending on event date and surrounding area activity.
Audio & Visuals

The Fox Theatre is pleased to accommodate all audiovisual and production requests utilizing our preferred audiovisual vendor.
Catering

The Fox Theatre is proud to partner with Levy Restaurants to provide guests an unparalleled culinary experience. Please Note: Outside food and beverage is not permitted. Custom, seasonal menus are available.
---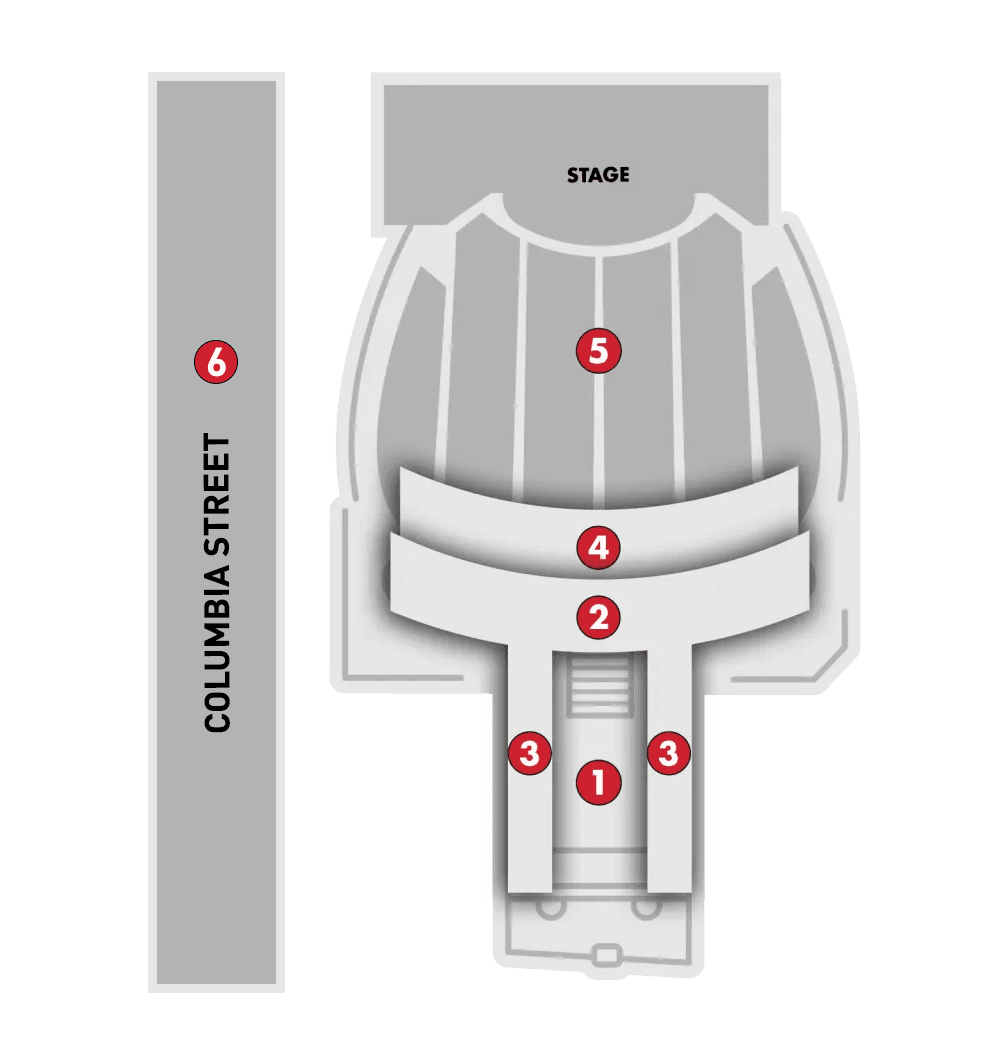 1) GRAND LOBBY

Ability to host meetings, receptions and formal galas
Beautiful Siamese-byzantine design
Hand-stenciled walls

2) FOYER
3) LOGE
4) MEZZANINE
5) THEATRE AUDITORIUM

Ability to host concerts, shows, formal dinners and fundraising events
Option to install decking over auditorium seating for seated rounds

6) COLUMBIA STREET

Beautiful string lights to accent the street
Views of Comerica Park