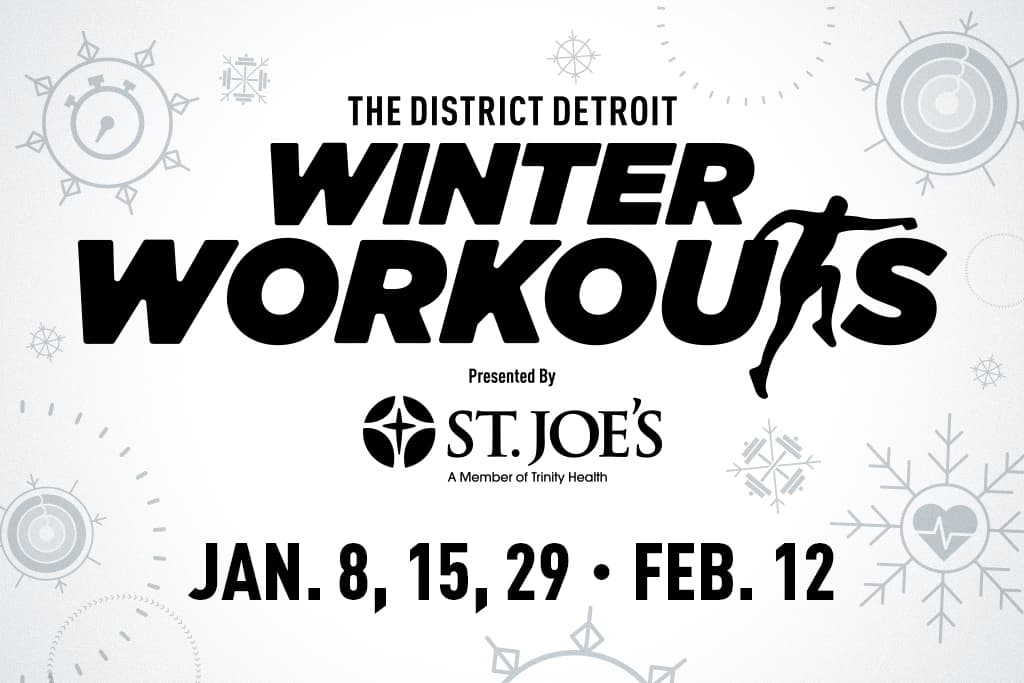 The District Detroit Workouts are back, but this time in the warm confines of the state-of-the-art Little Caesars Arena and the iconic Fox Theatre! Kick off the new year right and join us on select Saturday mornings for The District Detroit Winter Workouts, Presented by St. Joe's!

Event Details
Dates: Saturday, January 29 and Saturday, February 12
Time: 9:00 AM
Workouts on January 29 will be held on the Little Caesars Arena Via Concourse, while the February 12 event will take place inside the Fox Theatre.
Free and open to the public (Registration recommended and will open seven days prior to the workout)
Music by DJ Chachi (@djchachi16)

Pre-paid $5 parking is available for registrants in the Little Caesars Arena Garage for the January 29 workout. This rate applies when pre-purchased online only.
Doors for each workout will open at 8:30 a.m., 30 minutes before the event begins. We'll have your complimentary yoga mat, cooling towel and bottled water ready when you arrive!