Imagine
The District Detroit will be 50 blocks of thriving businesses, parks, restaurants, bars and event destinations. It will be home to the young and the young at heart, families, new residents and long-time residents who want to be where the action is. The District will connect Downtown and Midtown into one contiguous, walkable area, where families, sports fans, entrepreneurs, job seekers, entertainment lovers and others who crave a vibrant urban setting can connect with each other and the city they love.
Imagine Detroit as it once was. Imagine Detroit as it can be again.
Expand Map
Close Map
Stay Up To Date
Sign up to receive the latest news and information.
SPOTLIGHT: "Detroit Howard," Allied Trades, Detroiter
As a drywall finisher on the Mike Ilitch School of Business construction site, "Detroit Howard" says this project is especially personal to him.
Read More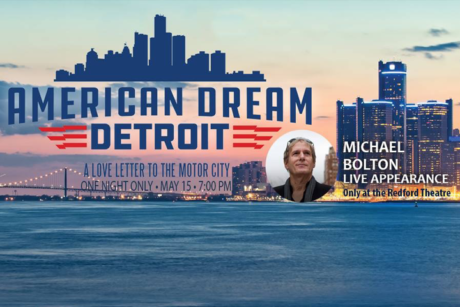 May 14, 2018
The District Detroit's role in the ongoing rebirth of the city is among many topics that take center stage in singer Michael Bolton's new documentary, "American Dream: Detroit."
Read Full Story
May 10, 2018
Tori Manix has been around construction sites since she was a preschooler. Manix, a vice president at Plante Moran's Real Estate Investment Advisors, grew up learning about real estate and construction through her father's successful business.
Read Full Story
May 07, 2018
The Corner Tap Room at Comerica Park has reopened, and it's back with a fresh farm-to-table menu sourced from nearby locales, including an East Side neighborhood.
Read Full Story